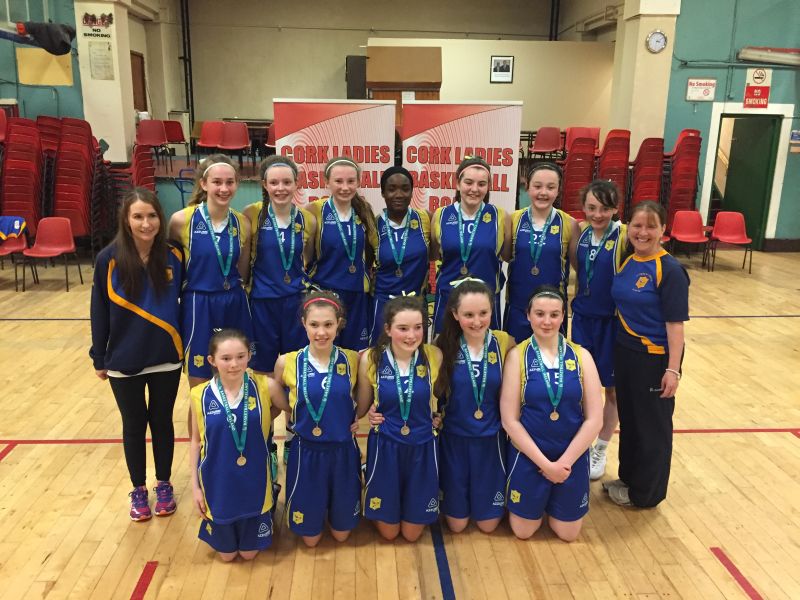 St Colms U14 Girls Basketball Team who came
runner up in the U14 A All Ireland Club
championship final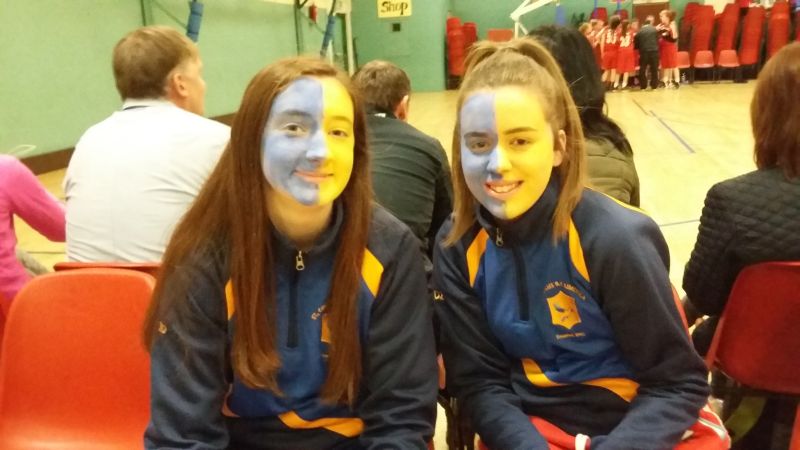 Some colourful supporters at AICC Final


U14 Girls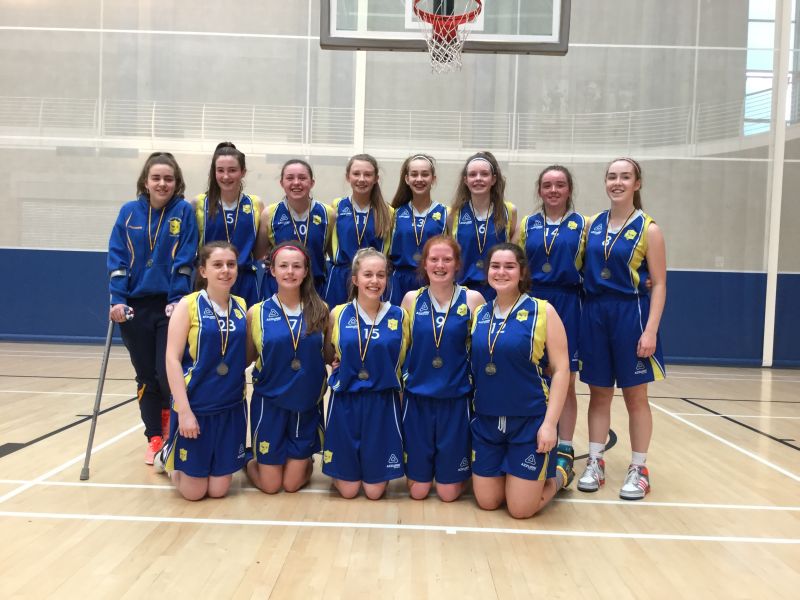 Under 16 Girls (Cork Championship Winners)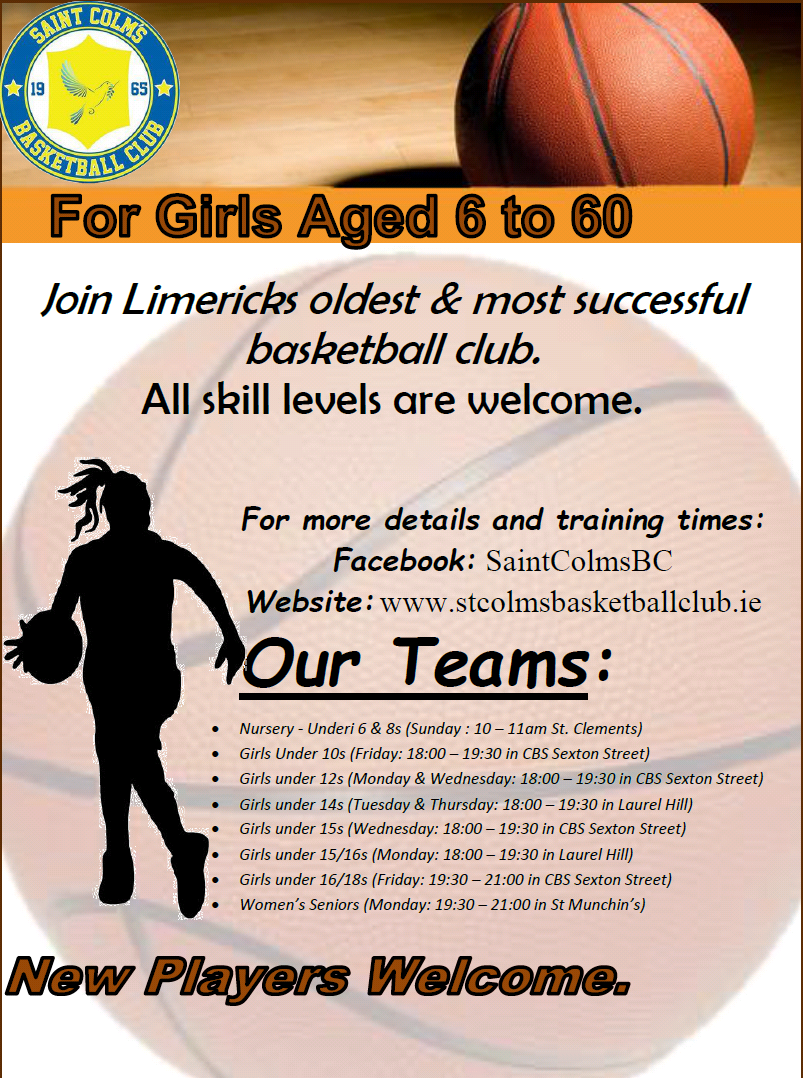 Weekly Report
12th march 2018
Normal service was resumed this week after all of our previous week's games fell victim to Storm Emma.
The club had three teams in action against Glen Cruisers in North Munster competition with all three putting in some excellent performances.
Our U10 girls were first in action in a non-competitive game and continue to show marked improvement over the course of the season. It was nice to see most of the players get on the scoresheet in a very positive display. Isobel Hanly had an excellent game and was helped in no small measure by Laura Chambers and Molly Smith.
Our U12 girls included a number of our development players in their North Munster league encounter against Glen Cruisers. The girls still proved too strong for the home side and recorded a good win. Yasmin Essefiani made the transition from the development squad look easy with an eye catching league debut performance. Others to impress on the day were Treasa Ni Cholbaird and Ava Shire.
The U14 game was an opportunity for a number of the squad players to step up to the plate and it was great to see each girl play their part in a good all round performance. Megan Cunningham was a bundle of energy and played great defence. Kate Barry was back to her very best and contributed 12 points on the scoresheet. Susannah Holland took on a greater leadership role in the absence of some front line players and top scored on 16 points. Alana Moran quietly went about her business and scored 14 points. Others to impress on the day were Azeezat Muniru and Emma Hogan in a comfortable win.
Our U16 girls travelled to Cork for a league game against Carraig na BhFear Rebels. Like many games this season, this was a high quality game between two focused teams. The home team helped by some good outside shooting raced into an early 7-2 lead. The girls soon settled and kept Rebels scoreless for the rest of the quarter to lead 9-7. The girls switched to man to man defence at the start of the second quarter which helped to keep the pace of the game at a high tempo. The girls played excellent in the second quarter to stretch their lead to 26-17 at the break. Rebels came back into the game in the third and fourth quarters with their transition play yielding dividends. With just over five minutes to play the score was 36 -33. Our girls really impressed in the final few minutes with their running game finally wearing down the home side. Final score 50-35.
Top scorers for the girls were Sophie Moore 15, Bronagh Dollard 13 and Aoife Morrissey 11. Others to shine on the day were Amy Higgins, Jody O' Halloran and Jana Zundel.