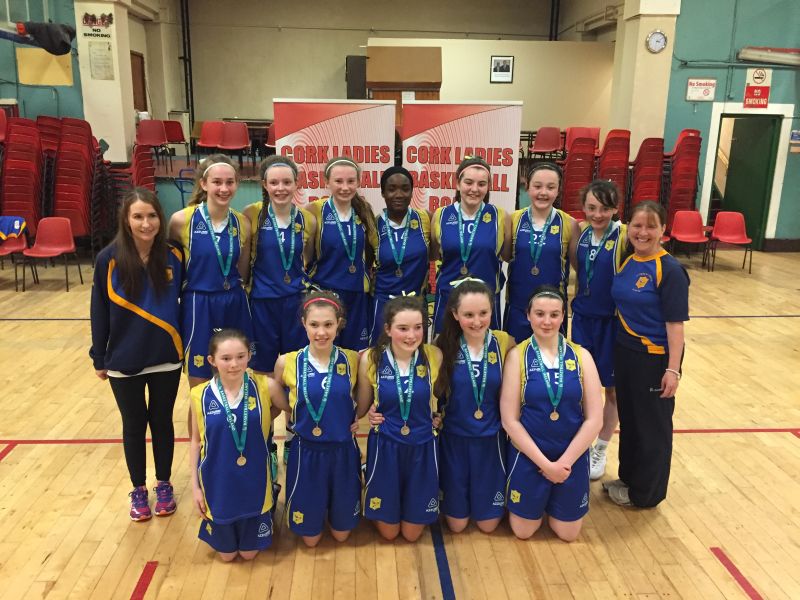 St Colms U14 Girls Basketball Team who came
runner up in the U14 A All Ireland Club
championship final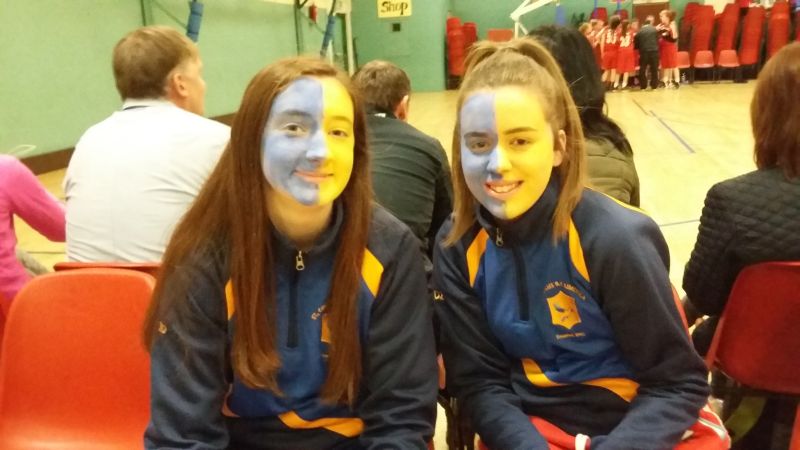 Some colourful supporters at AICC Final


U14 Girls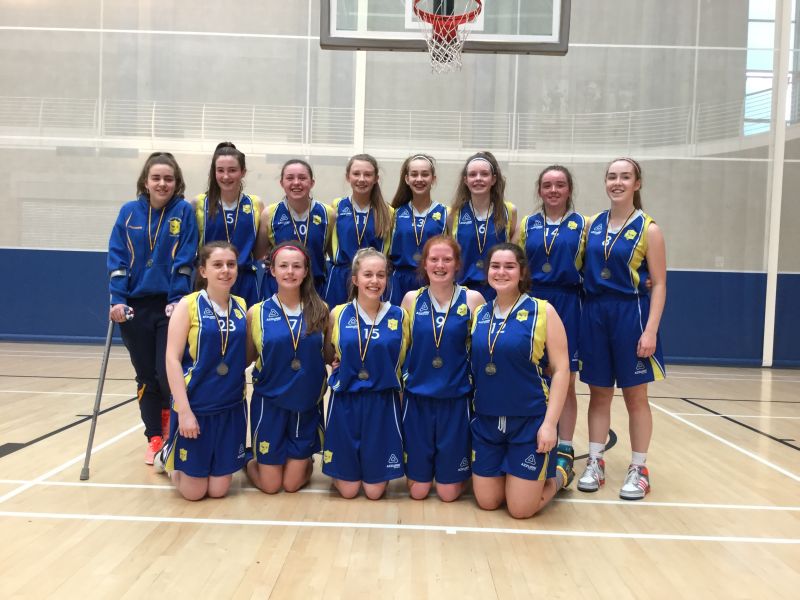 Under 16 Girls (Cork Championship Winners)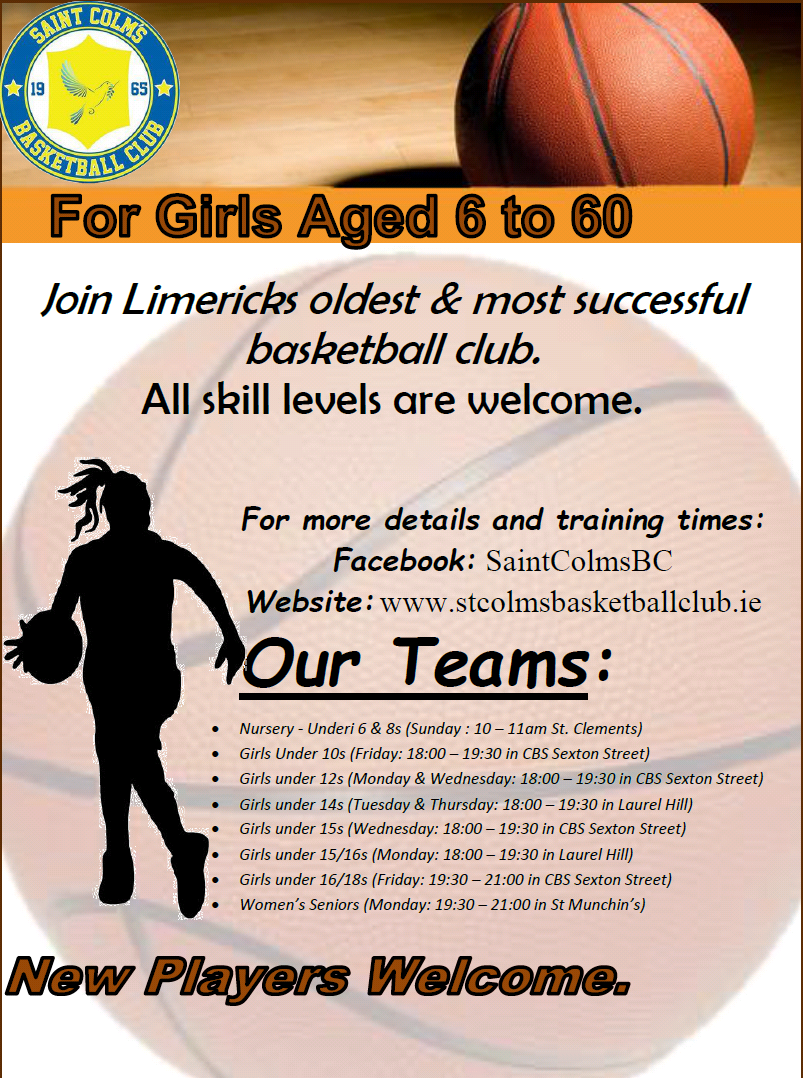 Weekly Report
19th February 2018
Our U12 girls joined their U16 and U18 counterparts by qualifying for the North Munster Cup Final with a hard fought win away to Springfield.
Our girls were slow to get going and found themselves 2 points down at the end of the first quarter. The second quarter unit led by Lauren Cosgrove upped the tempo and quickly established a lead which they held to the interval. Half time score 15-10. The second half was a very low scoring affair with defences holding the upper hand. The girls kept chipping away while shutting down the Springfield offence. Final score 22-10.
Top scorers for Colms were Lauren Cosgrove 7, Melissa Do 7 and Nofeesat Muniru 4.
Our U15 and U16 girls travelled to Cork to play Glanmire in the Cork League.
The under 15 girls were quickly into their stride and employed a pressure defence right from the off. Glanmire found it very difficult to get the ball up the court and were forced into numerous turnovers. Our girls punished these errors to establish a first quarter lead of 18-2. The girls stretched out the lead to 31-7 by the interval. There was a significant drop in intensity and scoring in the third quarter with the girls relaxing knowing the result was safe. However, they finished very strongly to run out comfortable winners on a scoreline of 52-15.
Top scorers for the girls were Bronagh Dollard 20, Sophie Moore 17 and Abbie Pigott 8.
Our U16 girls went into their game minus Aoife Morrissey who was away on international training. The girls took a little while to get going and found themselves 4 points down midway through the first quarter. However a strong finish to the quarter helped our girls into a slender 15-14 lead. The girls tightened up their defence in the second quarter allowing Glanmire only 5 points as they established a 28-19 interval lead. The girls were never seriously in trouble in the second half as they always held a 10-12 point cushion before closing out the game 49-38.
Sophie Moore had an excellent game top scoring on 23 points followed by Amy Higgins on 10 and Izzy Murphy with good outside shooting on 7.
Our Senior Division 2 team played a North Munster League match against Springfield. This was a very low scoring game which Springfield won by 8 points. The girls could not buy a basket all night and were also not helped by some disjointed defence which allowed Springfield some easy scores.
Next Saturday is North Munster Cup Finals day with the club represented in 3 finals at U12, U16 and U18 level. Our U14 Girls also contest the Final of the Shield competition.
The following day our U15 girls travel to Cork to play Waterford Wildcats in the semi finals of the Cork Championship.
Our Ladies Division 1 team are also in action during the week against Glen Cruisers.