New St Colms Training Tops, t-shirts, hoddies and sweatshirts are now available. Have a look at our merchandise page for more details.
Note: Club officials will be at Friday night training (from 5.30 to 6.30) and at CBS this Sunday from 12.15 to 1.30 with samples if you would like to have a look.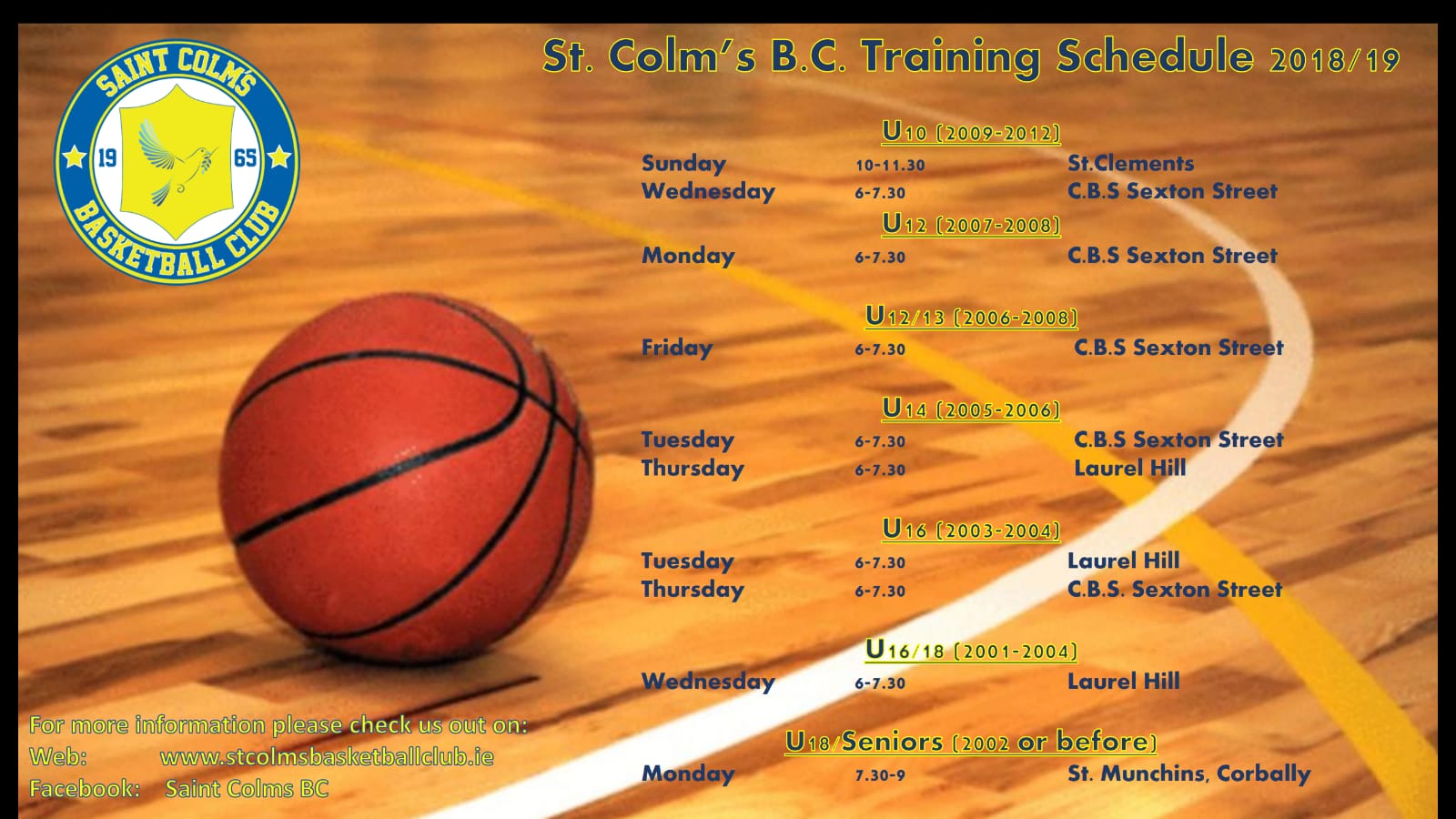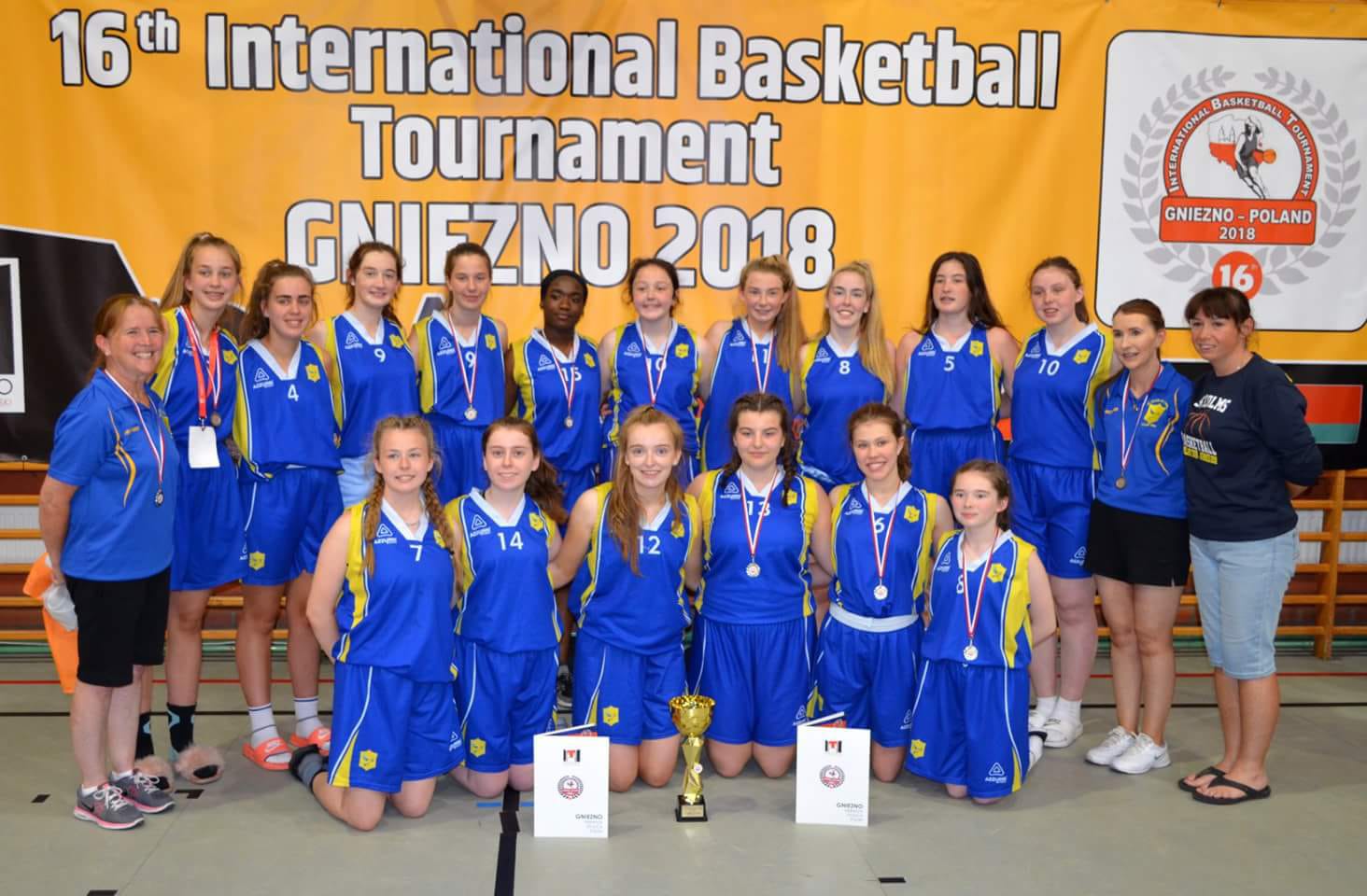 St Colms at Gniezno 2018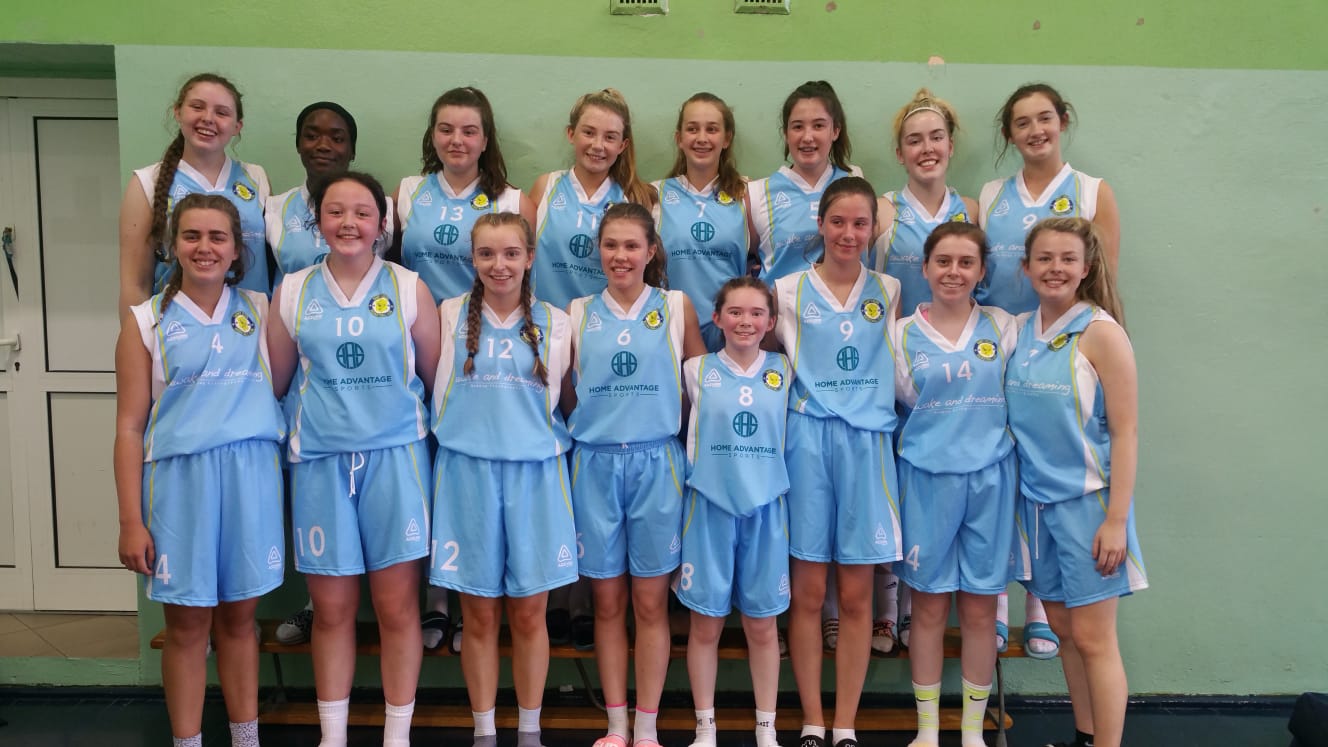 St Colms at Gniezno 2018


22nd October 2018
Pride of place this week goes to St Colms own Abbie Piggott who was a member of the South West team that won the under 15s BIPPS Inter Regional Tournament on Sunday in the UL arena. Well done Abbie. You did the club proud.
A busy week on the court got off to a great start with the Senior Saints getting a fine win against UL Huskies. The girls were down 5 players but the remaining squad pulled together and through a combination of tough defence and some excellent shooting they were able to take control from the start building up an early lead which they never relinquished.
The under 18s and 16s both took on local rivals Celtics on Friday. The under 18s continued their impressive performances putting in a real fighting display. Though Celtics were always in control of the scoreboard it was a great game to watch with some super basketball on display from both sides.
The unders 16s put in an extremely impressive performance taking control of their game from the start to build up a good halftime lead. Celtics put the girls under some pressure in the second half of the game narrowing the lead to 7 points. But the girls closed out the game impressively to bring home the win.
The 16s were in action again on Saturday evening taking on Skibereen and continued their impressive form. The girls started strongly opening up a 25-16 halftime lead. They kept the pressure on in the second half to record a convincing 43-32 victory.
Our U14 girls opened their North Munster League campaign with a win away to Glen Cruisers in Newport on Saturday. The girls were awarded the win before the game started as the home team did not have the minimum 10 players. This probably impacted on our girls' performance as they struggled to impose themselves on the game. It was not until the third quarter that the girls found their form and began to pull away from their opponents. The final score was 34-19, which was a fair reflection of how the game went.
Top scoring honours were shared by Nofeesat Muniru, Kate Barry, Natasha O' Neill, Melissa Do and Alana Moran, while Ciara Downey and Rawaha Zaheer worked hard in defence.
The girls were quickly on a bus to travel to Cork for a Cork league game against Bantry. The girls performance in the Parochial Hall was far better than in their early morning game. The girls played with a higher level of intensity and at a much faster pace. Again all 12 players were rotated in the game to build up court experience for this young squad. The rotation policy allowed Bantry to open up a small gap by half time. However this squad is full of character and the girls kept on trying with Chloe McDonagh and Anna Zundel two players to shine. Unfortunately Bantry just had a little too much experience for our girls and won out 37-21 in the end.
Top scoring honours were shared by Ava O' Halloran, Melissa Do and Aisling Downey.
The girls have a week off before they face table toppers Mallow at home in the Cork league.