New St Colms Training Tops, t-shirts, hoddies and sweatshirts are now available. Have a look at our merchandise page for more details.
Samples of gear are available every Wednesday in CBS from 18:00 to 19.30 if you would like to have a look. Next gear order will be mid-January.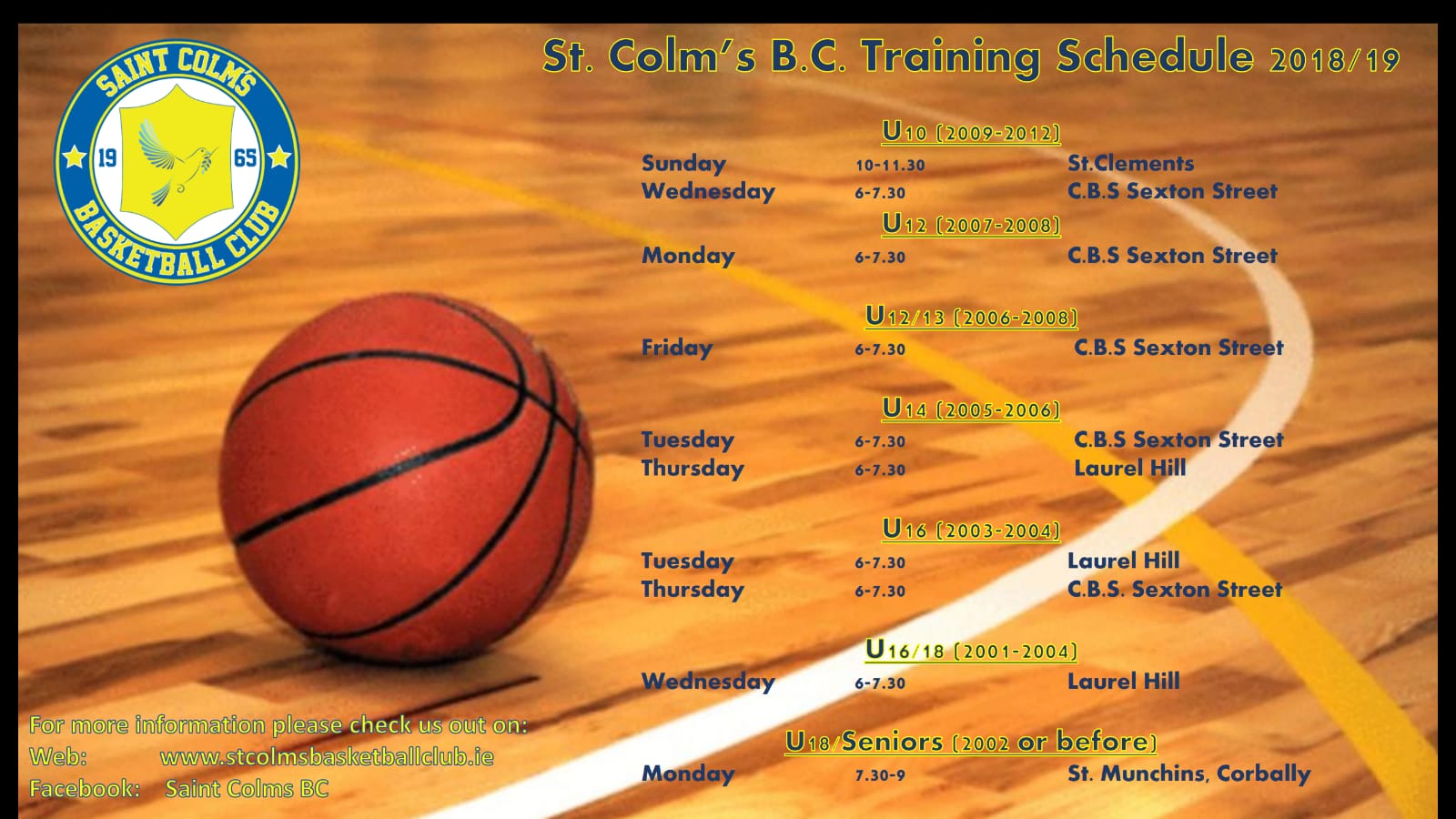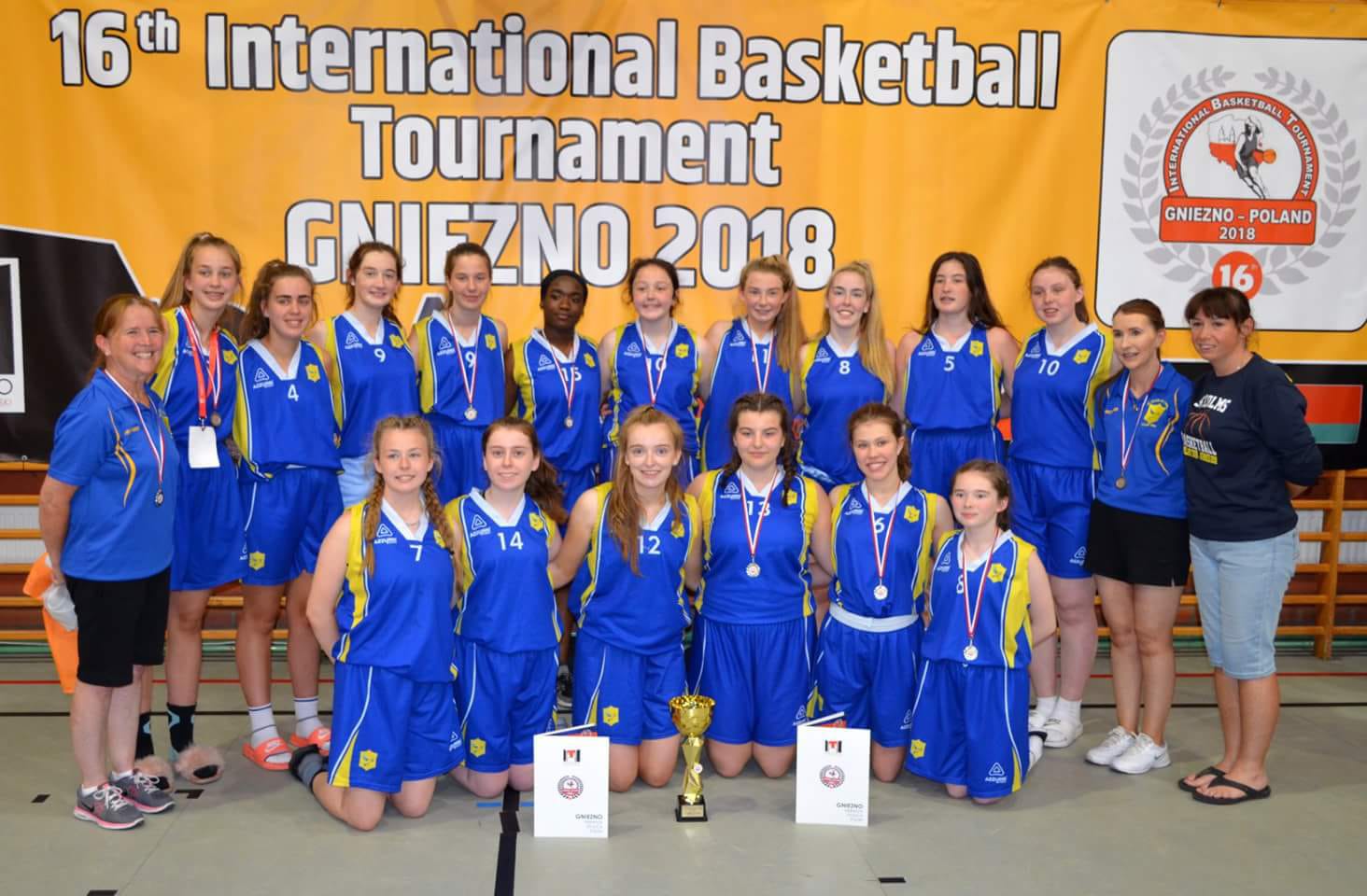 St Colms at Gniezno 2018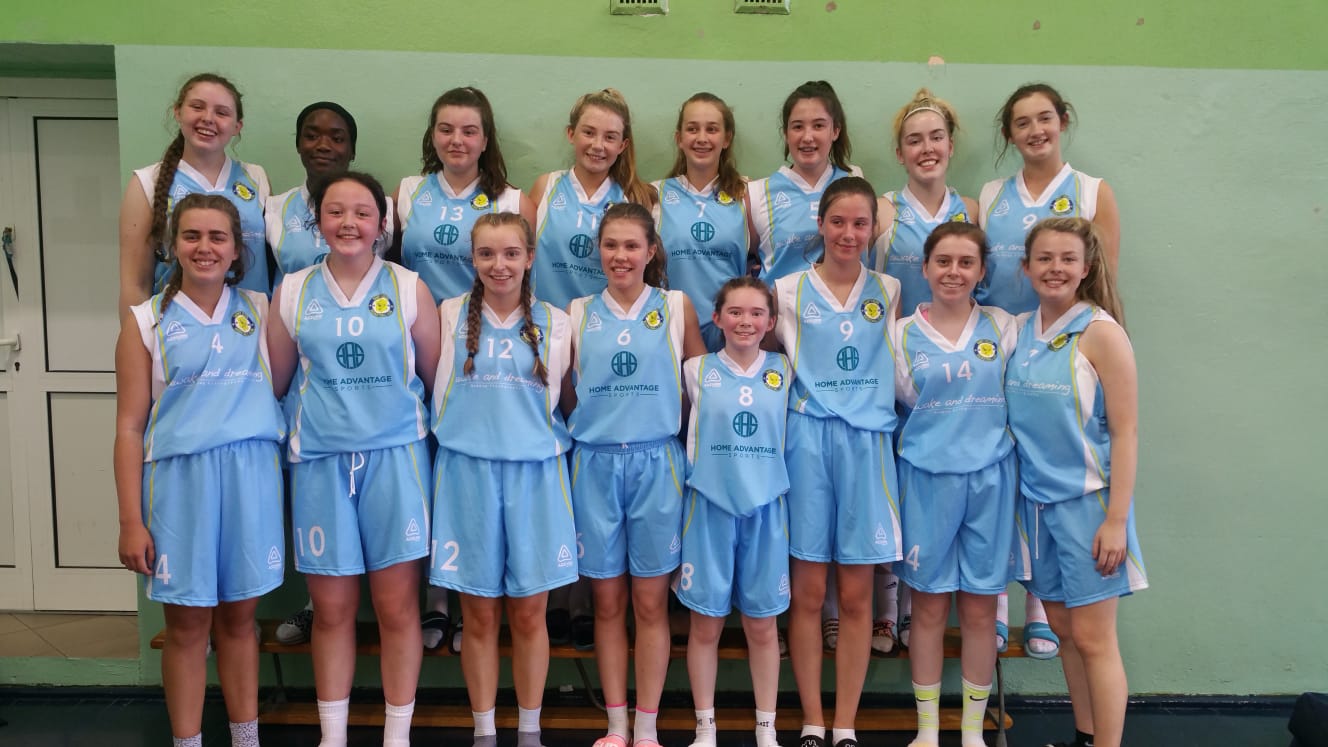 St Colms at Gniezno 2018


17 DECEMBER 2018
The Seniors headed into the Christmas break with both squads having picked up wins in the North Munster Ladies League. First up the Saints faced Newport in a tough game which went basket for basket for long spells but the young girls played with a maturity beyond their years to pull ahead in quarter 4. The girls then dug in and managed the clock well to hold our for an impressive win.
Next up on Tuesday night were The Scholars who faced UL Huskies. The girls started brightly and built up an early lead. UL fought back and got a few nice scores before the Scholars upped their defence to pull away again. UL rallied in the closing minutes testing our girls further but the girls held on for the win. Thanks to Sharon Griffin, Rossi Whelan, Noreenn Campbell and John Spillane for doing the table on the night.
Our U16 girls continued their unbeaten start to the Cork League on Saturday after a well contested game against Waterford Wildcats.The game marked Meabh Brown's debut game for the club following her return from injury.Wildcats started the better and had their noses in front midway through the first quarter. Our girls after their nervy start began to get to grips with the game and closed out the quarter 16-11 ahead. The girls played great basketball in the second quarter with Jana Zundel playing particularly well. They outscored Wildcats 21-11 in the quarter to hold a handsome 37-22 lead. Wildcats to their credit kept our girls honest throughout and won the second half with their efforts.The pleasing aspect from the coaching staffs' point of view was that all 10 players were on the scoresheet and that a decent squad is now developing.Top scoring honours were shared between Jana Zundel 14. Abbie Pigott 12 and Bronagh Dollard 10 in the 60-52 win.Others to play well were Aine O' Tiarnaigh, Nano McCarthy and Buki Adejomehin.
On Sunday morning our U10s, U12s, U14s and U15s made the trip to Dromcolligher to play Springfield.
The U10s were first up and continue to make great strides. This young squad have worked hard since the start of the season and are getting better and better and showed their progress with a great performance on Sunday.
The U15s were next up to play a challenge game against the Springfield U15s. This was an intense, entertaining game played at a high pace and these players will have benefited greatly from this run out with good performances on the day from Lucy Liston, Buki Adogomehin and Áine Tierney.
Our U12 girls had a mixed performance in their North Munster League win against Springfield. They opened up an early 8-0 lead and an easy win looked very much on the cards. However a combination of good play by Springfield and a host of missed opportunities by our girls allowed the home team right back into the game. Going into the final quarter the teams were tied at 20 points apiece. Our girls rediscovered their form in the final quarter to win out 32-24.Special thanks to Eabha Downey who stepped up from the U10 squad on the day.Laura Chambers had an excellent game for our girls hitting some crucial baskets when needed most. She shared top scoring honours with Grace Liston and Sarah Jane Murray.
Our U14 girls brought the day to a successful end making it five wins out of five in December with another nail biting win, against a tough Springfield outfit. The girls were missing Ava O' Halloran, Natasha O' Neill and Melissa Do through injuries, while Kate Barry, Amy Buckley and Chloe McDonagh were rested for this game. The girls started brightly and opened up a 12-2 lead in the first quarter. Rotating all 12 players on the day continues to ensure these young players get much needed court experience. However it can disrupt the continuity in their play which proved to be the case in Sunday's game. Springfield with a much smaller panel played their way back into the game and led by 4 points going into the final few minutes. However, it is a credit to our girls, that they continue to battle right to the end in their games. They once again produced the goods scoring 6 unanswered points to win out 32-30 with Alannah Hanley hitting two consecutive outside shots to seal the win.There were big performances by Alana Moran, Treasa Culbert, Alannah Hanley, Nofeesat Muniru and Anna Zundel who were ably supported by the rest of the squad who all played their part in the win.
Best of luck to our U18s who finish out what has been a very successful start to the season on Thursday against Fr Mathews in the Cork League.