Do you know a younger girl who really wants to give basketball a try.. Then our beginners camp in April is the place to be.... See our flyer below for more details.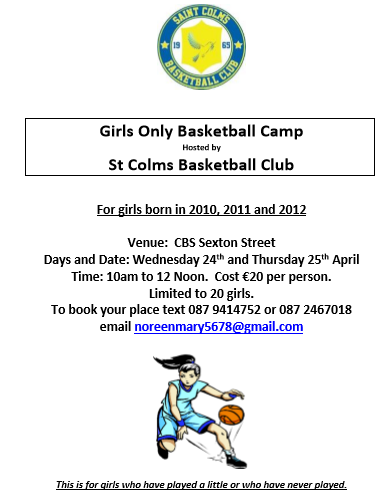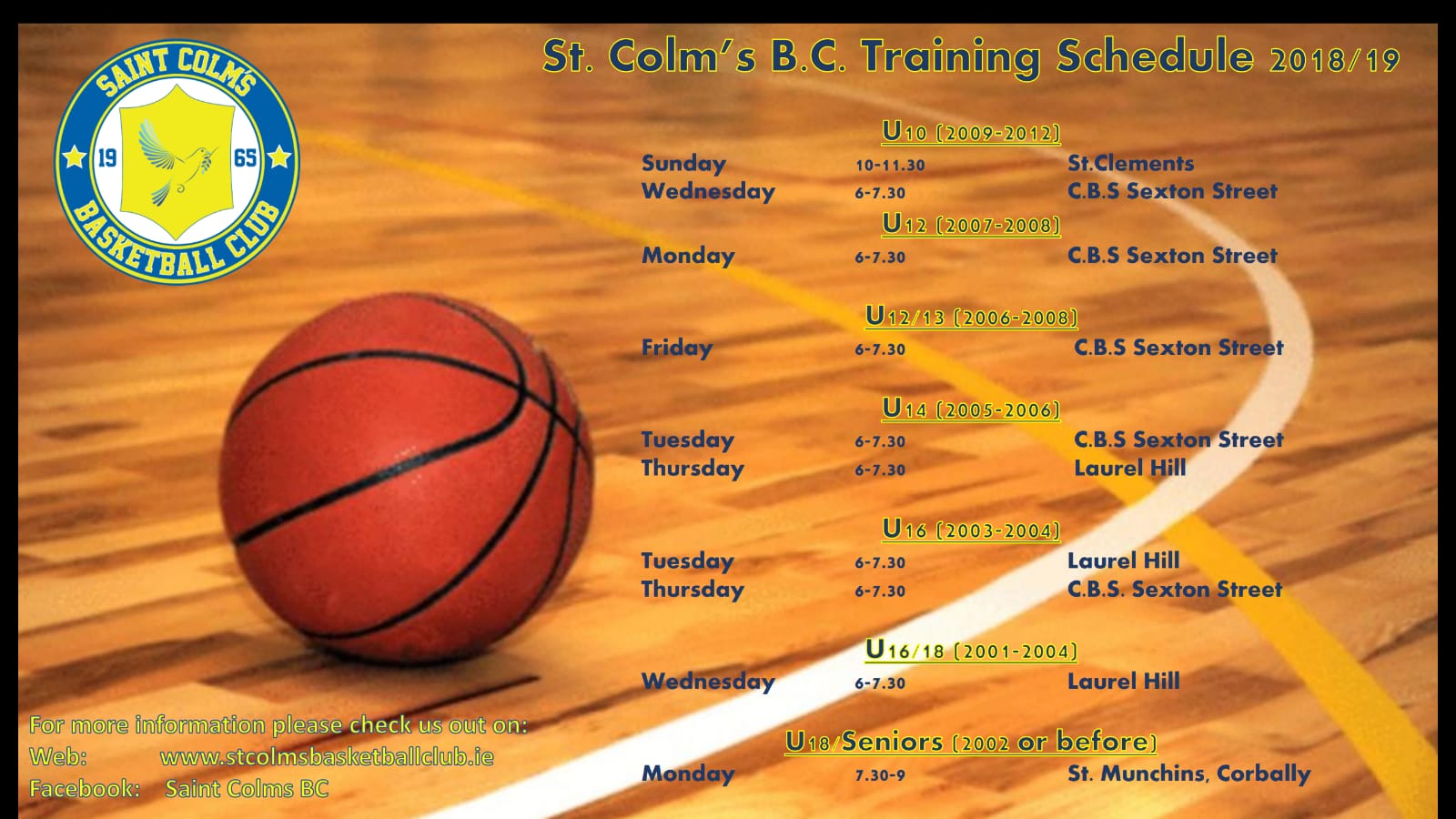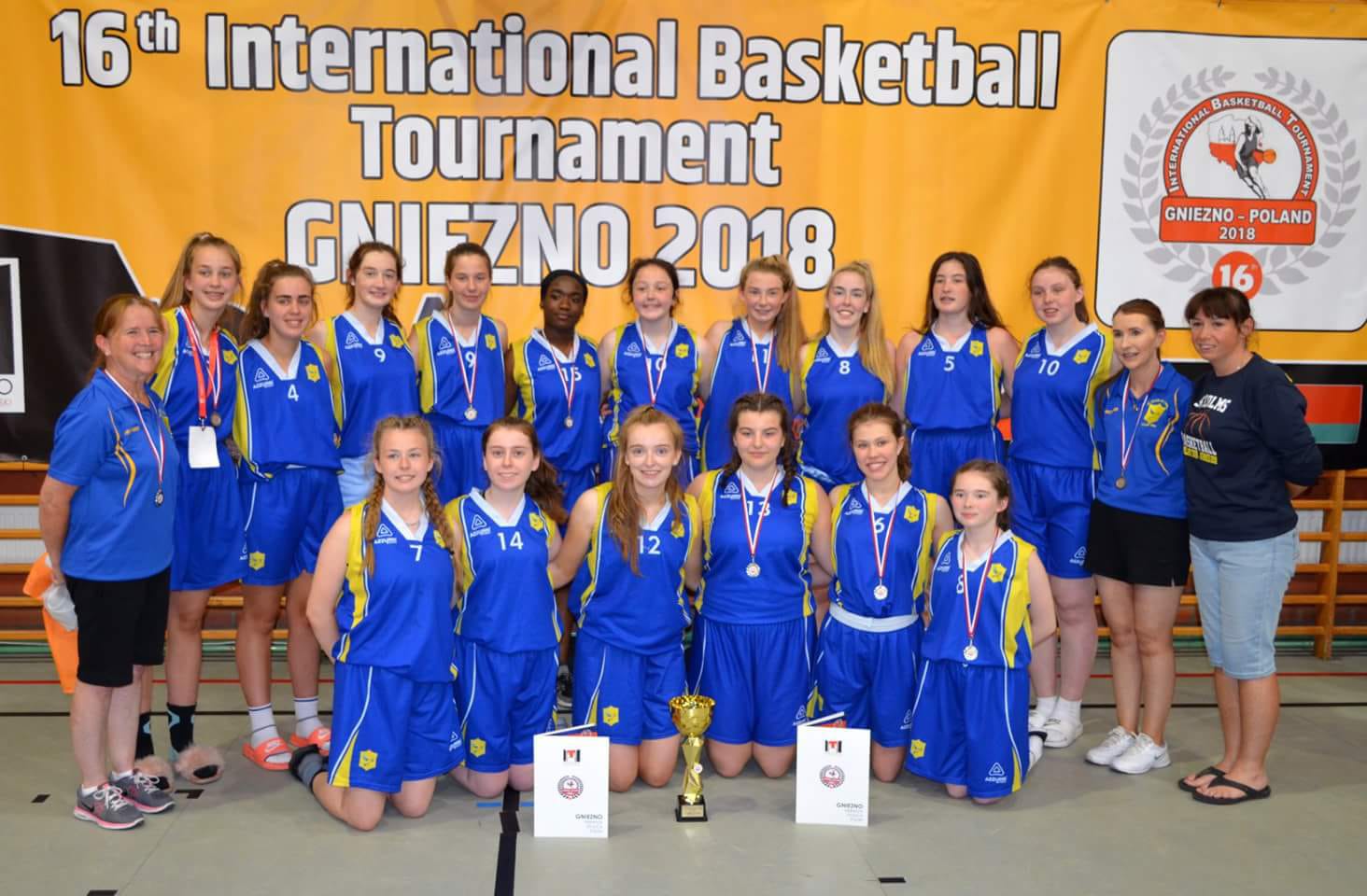 St Colms at Gniezno 2018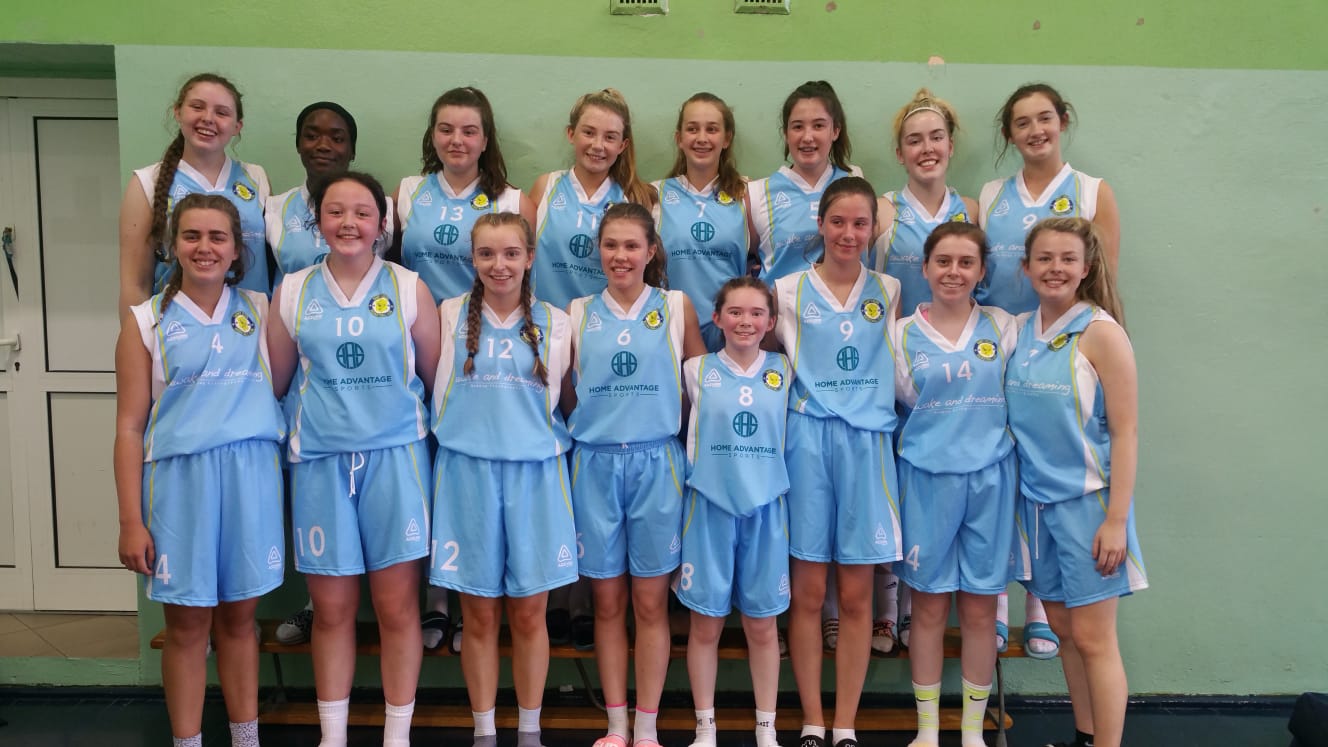 St Colms at Gniezno 2018


11 MARCH 2019
Our U14 girls qualified for the AICCs to be held at the end of the month. Qualification was achieved with an away win against Morning Star in the North Munster league. The girls opened up a 12-0 first quarter lead and were never troubled thereafter in a comfortable win.There were good performances by Ciara Downey, Aoife Brown and Anna Zundel in a solid team effort.
The following day, the girls were in Cork league action against Ballincollig. The girls knew that a home win would set up a winner take all clash against Bantry next month. This was quite a competitive affair in the first half with the teams all square at 16 points apiece. The girls could not be happy with their first half performance as they gave away too many fouls and failed to convert some easy scoring chances. The girls showed considerable improvement in the second half. They showed much more intensity in defence and the scores began to flow.In the end the girls had 13 points to spare in a 44-31 win.
Top scorers for the girls were Amy Buckley 20., Aisling Downey 8, Nofeesat Muniru 8 and Kate Barry 5. There were good defensive performances by Ava O' Halloran and Hannah Hehir.
Our U16 girls had also a busy weekend with two games in the Cork League.The girls faced Midleton on Saturday and opened up a commanding 19-8 first quarter lead. Both sides scored 10 points in the second quarter as our girls continued to control the game. The game came to a halt midway through the third quarter when one of the Midleton players suffered a dislocated shoulder. Our club would like to wish Lisa a speedy recovery and look forward to seeing her back in action in the future.Midleton conceded the game with the score 31-22 in favour of our girls.
The girls were back in action against Fr Mathews the following day. This game was over as a real contest at the interval as our girls held a commanding 33-12 lead. The second half was all about squad rotation as the girls eased to a comfortable 55-39 win. The highlight of the game was the scoring accuracy of Abbie Pigott who finished the game on a game high 28 points despite sitting out a large period of the game. Others to play well were Julia Cunneen, Bronagh Dollard and Jana Zundel.Both wins keep the girls top of the Cork league.