New St Colms Training Tops, t-shirts, hoddies and sweatshirts are now available. Have a look at our merchandise page for more details.
Samples of gear are available every Wednesday in CBS from 18:00 to 19.30 if you would like to have a look. Next gear order will be mid-January.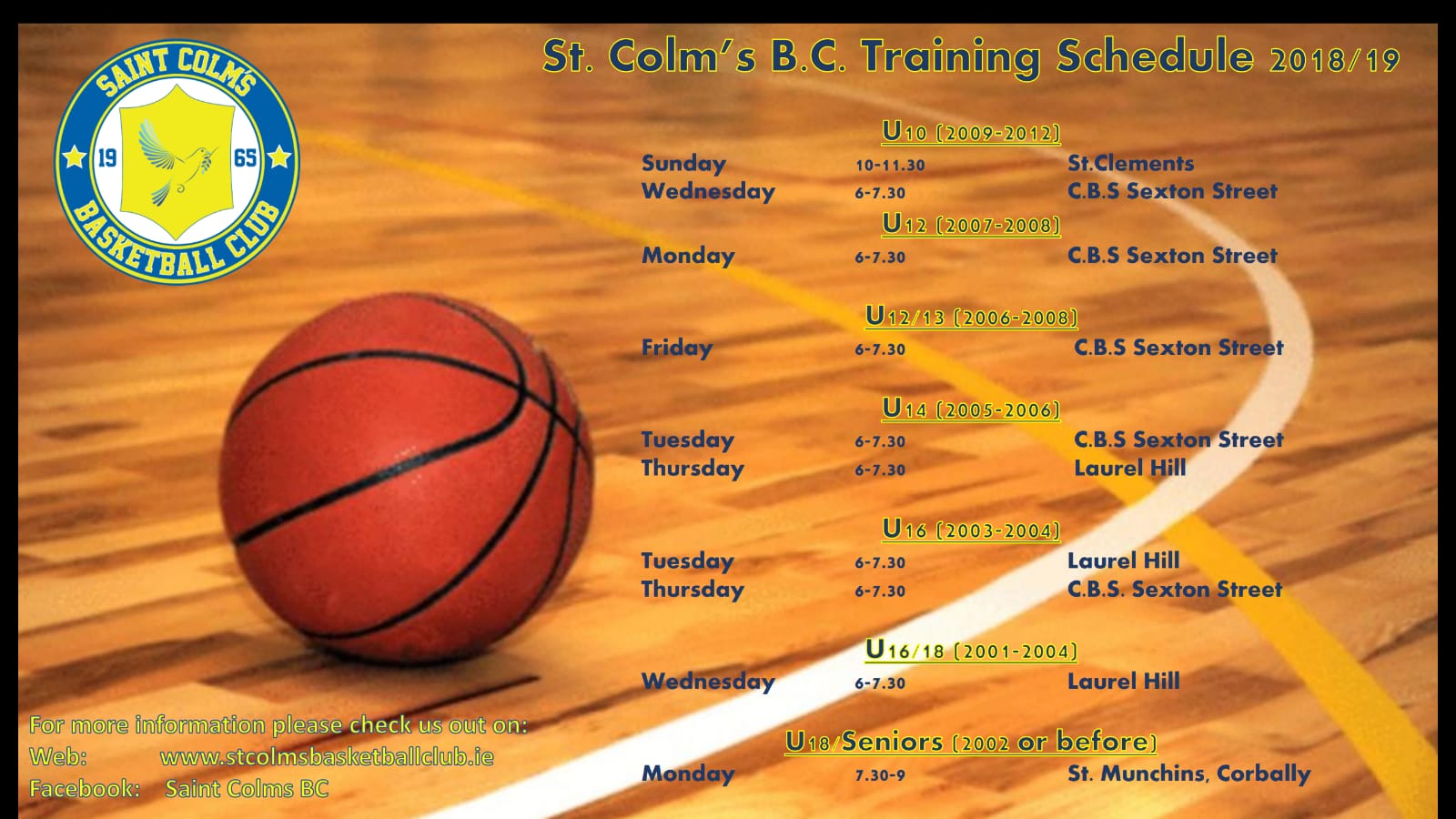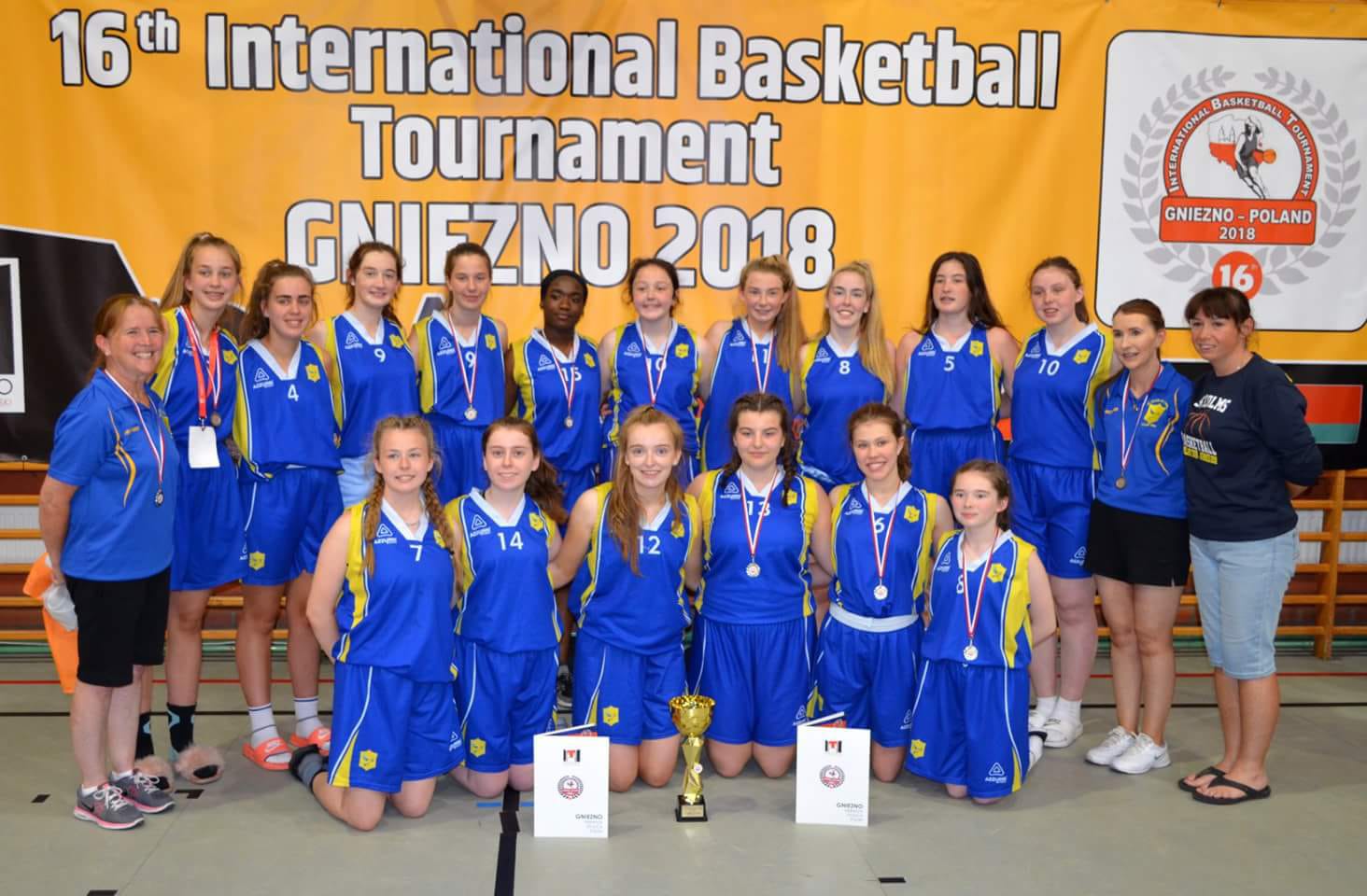 St Colms at Gniezno 2018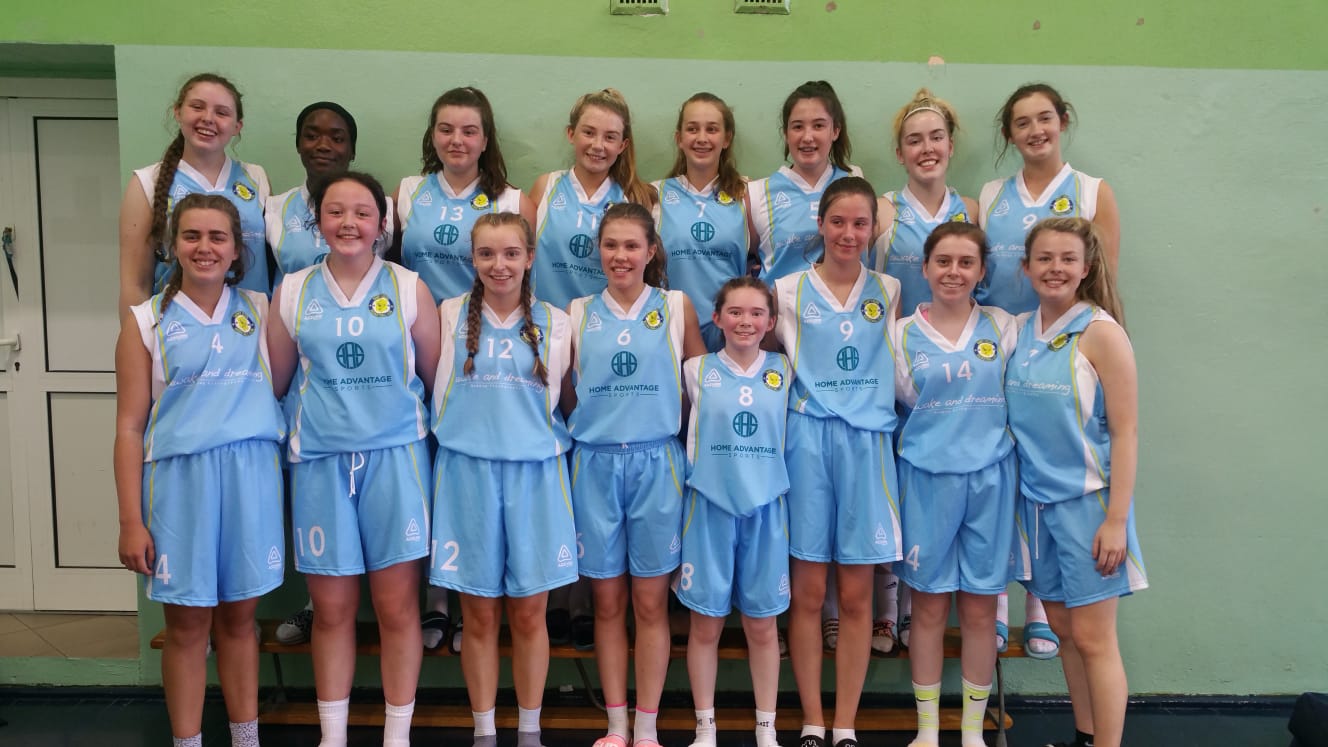 St Colms at Gniezno 2018


10 DECEMBER 2018
First on the court this week were our U14 girls who continued their excellent run of form with two more victories making it 4 wins in 8 days for this ever improving squad.
The girls hosted Morning Star in the North Munster League on Tuesday, with two of our newer player, Alannah Hanley and Katie Ford Downes stepping in to freshen up the squad. With a number of new players on show, it took a while for the girls to settle into the game. Nevertheless the girls were well in control throughout this game and were easy winners on a score line of 26-14 in Barry Pigott's debut game as coach.Top scoring honours were shared between Kate Barry, Alana Moran, Aoife Brown and Amy Buckley.
The girls were back on the road on Sunday, travelling to Cork for a championship encounter with Ballincollig. The team showed six changes from the game against Morning Star ensuring all squad members are getting plenty of court time. Most of the U14 players stayed at home for this encounter, so it was left to the U13 contingent to step up and battle for the win.This was a very entertaining game and a real end to end battle with the sides level at 12 points a piece at the interval.
Both teams were very strong in defence, working hard to make sure scores were had to be earned in the first half. This young St Colms squad is full of talent and the introduction of Gráinne Ni Cholbaird and Natasha O' Neill in the third quarter proved decisive. Gráinne started to unlock the Ballincollig defence with some lovely passing with Natasha on hand to add the points. The girls worked hard to earn some breathing space moving in to the final quarter opening up a 28-20 lead. Ballincollig kept their first five players on the court in the final quarter as they threw everything at our girls. They worked some excellent scores to draw level at 31 points apiece with 30 seconds remaining on the clock. However the Colms girls held their nerve and the ever reliable Aisling Downey hit the winning basket to give our girls a hard fought 33-31 win.
This was a great experience for this young team, who showed great maturity in closing out the win.Top scoring honours were shared between Nofeesat Muniru, Natasha O' Neill, Hannah Hehir and Katie Hehir.
The girls busy schedule continues this week with a home game against Midleton in the Cork League followed by a challenge game away to Springfield.
The U18s played their last away game in Cork before the Christmas break and were given the honour of playing on the main court in Parochial Hall v Glanmire.
This was a cracking game of basketball fitting for the main court. Glanmire took an early lead but our girls fought hard to pull back level as both teams went basket for basket for 2 quarters.The Colms girls fought and hustled for every basket until the dying seconds but could not bring the win in what was a fantastic game of basketball.
Finally our U8s and U10s hosted Clare Panthers on Sunday. Both teams showcased their skills providing great entertainment for the watching audience. Our thanks to Clare Panthers for their visit and to Jana Zundel who was our Ref on the day.
Best of luck to our senior teams who host Newport and UL Huskies in the North Munster Senior League. Saturday sees the U16s host Wildcats before the U14s host Midleton in the Cork League. Sunday finds our U10s, U12s, U14s and U16s in action against Springfield in Dromcollogher.